Aussie Adventure
Namaste everyone, well I finally made it to Broome, which is on the coast of Western Australia.You wouldn't believe how ecstatic I was to finally swim in the ocean again. It had been about nine or ten weeks since I'd seen the ocean and to a surfer that's agony. I couldn't believe my luck, I actually got to go surfing yesterday, it was only small but it was still big enough to catch a few. I've been able to stand back and witness how more centred and happy I am when I'm near the ocean, I feel a completely different person when near the water.


These next few posts I'm just going to place mainly pictures on them so you can all see what a wonderful country australia is.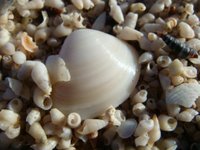 Just playing with the camera.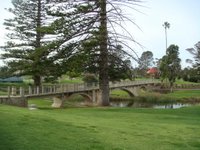 This was taken in South Australia, the area is a few hours south of Adelaide.
We both enjoyed this area immensely.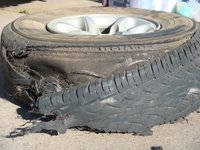 One of the many problems crossing the country, I was fast asleep and Elisenda was driving,
boy what a fright I had when it exploded, thank god
Another boarder crossing.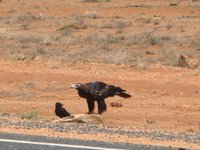 We just crossed the boarder of South australia and the Northern Territory
when we came across a few wedge tail eagles. When I went over to take some photo's
I found two huge tail feathers, we both thought it to be a blessing and a good sign.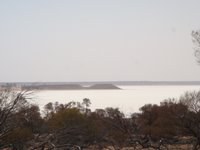 This photo was taken on the way, it's actually sand under the fog,
I think we were just starting to hit the desert at this time.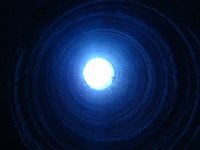 We were told about a place in Coober Pedy where you could camp underground.
This was one of the air shafts, it certainly was an experience.