Motorcycle Diaries of India
Namaste to you all, as most of you all know I hired a bike and road around most of the state of Goa. Here are the pictures I took on my travels. I tell you it was very freeing to cruse around on a beautiful old fashion bike. I must admit I was quite relieved to get the bike back in one piece as well as myself. It's pretty scary out there on the road with mad Indians riding and driving around. Believe me I had quite a few close calls, on one occasion I didn't think I was going to be writing anymore posts, it was lucky I had a spare pair of underwear with me, try to imagine going around a sharp corner at around 70kms per hour and two crazy Indian truck drivers coming for you, I'll tell you now when these guys go they go, there's no room so off into the bush I went. There's no road rules over here, it's every man and woman for themselves.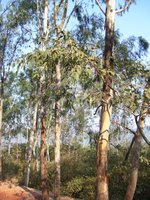 Yes you guessed it, gum trees and there was a forest of them. I stopped the bike and just went and smelt that beautiful eucalypt smell, boy it reminded me of home.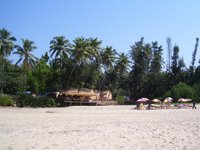 This is Patnem beach, I stayed here for a week, its the best beach in Goa.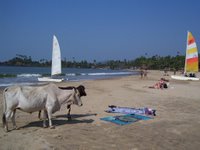 Some of the locals getting a tan on Patnem beach.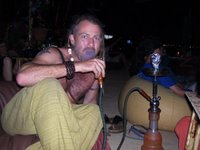 No it's not what you think, these contraptions had some kind of herb in them, in the bottom they put any kind of flavour you want eg, strawberry, wild berry and even mango. They taste beautiful and it's a bit of fun.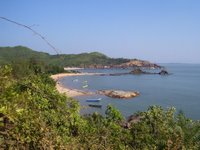 This is Om beach in another state south of Goa, very nice.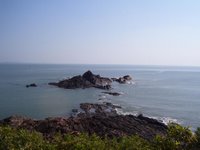 Another view of Om Beach.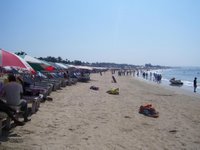 This is Baga beach, I only spent a few hours there, it was too much, there were umbrellas as far as the eye could see.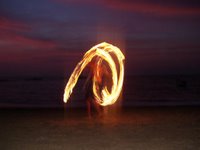 The last party in Goa that I went to.